Dumbarton Riverside F.C.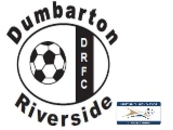 Dumbarton Riverside F.C.
A SFA Quality Mark Club
News Report
We've received a letter from WDC with further regulations which must be adhered to otherwise we'll risk losing our lets. I've summarised these here for your benefits and would be grateful if you could ensure that you, your players and your parents follow these where applicable.
School has priority over all lets, but WDC will give as much notice as possible should they cancel our let.
Organisations making use of premises shall accept full responsibility for any accident, injury to any person, which may occur as a result of their use of the premises. Lessees must take full responsibility for all spectators and away team. The Authority must be indemnified by the lessees against any damage to property or equipment, which may occur through occupation of the premises. Notification of any damage should be made to the janitor and the Letting Section immediately, there may be a charge to replace or repair damaged equipment. In the event of an accident occurring within the school premises while the club is using the school the accident must be reported immediately to the janitor and an accident report form (obtainable from the janitor) must be completed and returned as specified on the form. (DRFC comments - stop the kids from climbing on the nets or swinging on the goals)
Keep noise levels reasonable to stop complaints from residents, abusive and foul language will not be tolerated
No urinating in public, always use the school toilets
No alcohol is permitted anywhere on the school grounds
No smoking is permitted anywhere on the school grounds (DRFC comments - this relates to coaches and parents who watch the games or training sessions)
No eating is permitted on the pitches
Only plastic bottles are allowed on the pitches, all litter must be cleared away after the lets.
Only footwear appropriate to the sports pitch must be worn. For the sand dressed hockey pitch used for football, no studs, no spikes and no blades are allowed.
Minimum of 2 coaches must be with the group of up to 30
School premises are not normally let to organisations during the summer holiday period, although certain school pitches will still be available during the summer period. The following exceptions which are not exhaustive will be permitted:- Summer games and extension programme operated by the Education authority, summer camps and visiting parties, exchange groups. Recognition of the need for the Authority to carry out painting, maintenance and repair work and bank holiday entitlement of janitorial and cleaning staff should be taken before granting use of school premises during the summer holiday period. All organisations shall observe 2 weeks holiday over Christmas and New Year period in addition to the normal statutory holidays when janitors are not normally on duty during the day.
This is all good practise to ensure the pitches conditions remain as good as new and hope that you can enforce this.
Follow the site to get the latest news and results straight to your email